The Silence of God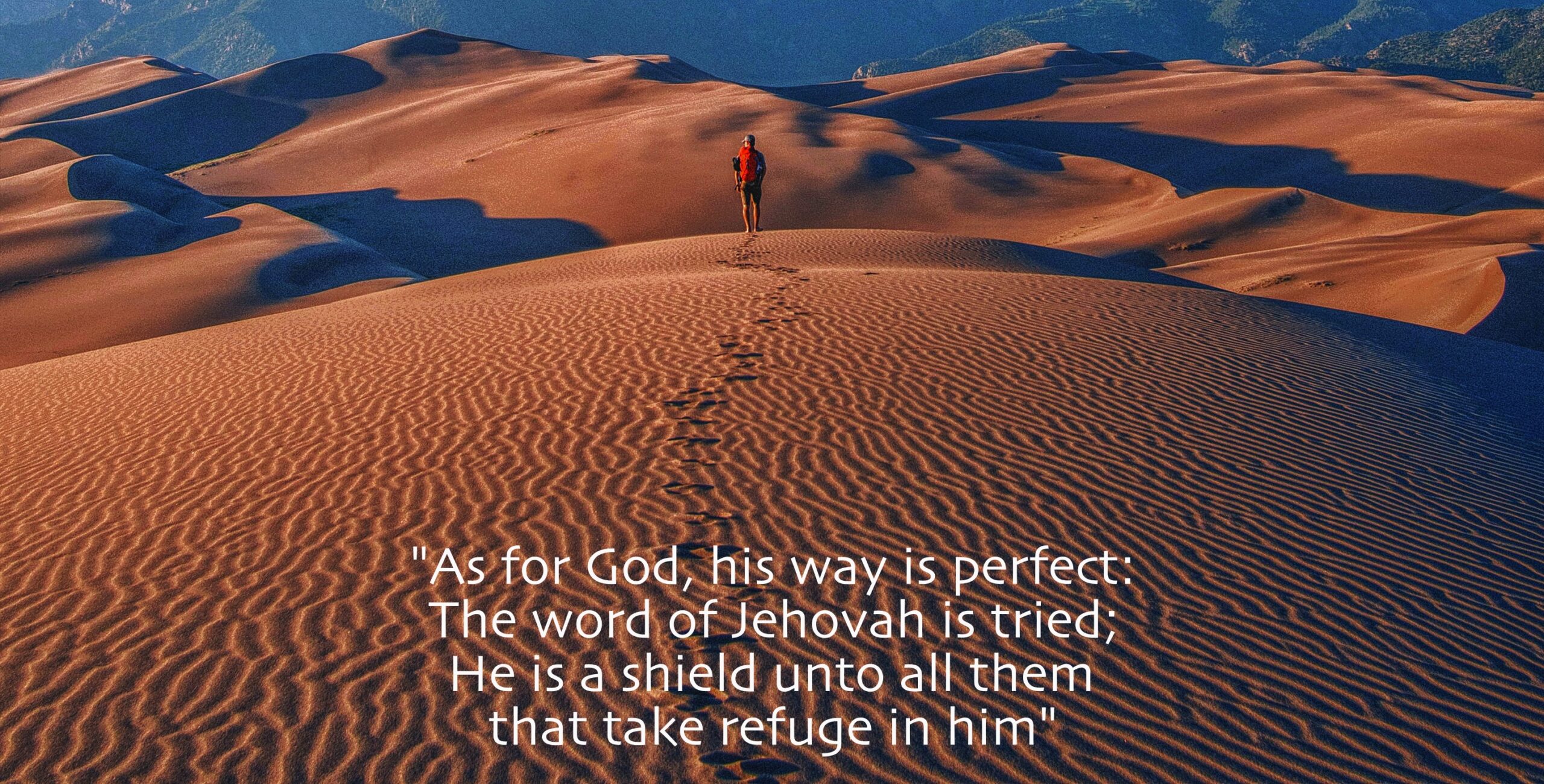 "But He answered her not a word"
Matthew 15:23
We read in this passage the desperation of a Canaanite mother to see her daughter delivered from torment. While her anguish and intensity were a source of annoyance to the disciples, Jesus recognized the moving of His Father within this vessel of faith.
Her request, though genuine, was first presented to Him as the Son of David.
"Have mercy on me, O Lord, thou Son of David"
Matthew 15:22
She was seeking to appeal to Him on religious grounds, but as the "Son of David," she had no rightful claim to His grace.
Finally, in the silence, He spoke.
"But He answered and said,
I am not sent but unto the lost sheep of the house of Israel"
Mathew 15:24
These hard words of Jesus did not deter her. She responded in worship and with persistence.
"Then came she and worshipped Him,
saying, Lord, help me"
Matthew 15:25
Jesus knowing that the Father was bringing her to the clarity of a true faith, responded again with seemingly harsh words.
"It is not meet to take the children's bread,
and to cast it to dogs"
Matthew 15:26
She was undeterred. Her response revealed a growing humility and acknowledgement of her need for the sheer mercy of God. Had Jesus delivered her daughter upon her first request she would have known Him only as the "Son of David". This is not the basis upon which we have access to Him.
Her second request was based upon her need: "help me". Still, Jesus remained distant.
Her final response was a heartfelt acknowledgement that in truth she had no claim to His mercy. She was reduced to Him alone. She was freed from the entitlement that has become so prevalent in our day. Her faith was revealed in her response:
"And she said, Truth, Lord: yet the dogs eat of the crumbs
which fall from their masters' table"
Matthew 15:27
Jesus was moved by this genuine and humble response.
"Then Jesus answered and said unto her, O woman, great is thy faith: be it unto thee even as thou wilt. And her daughter was made whole from that very hour"
Matthew 15:28
The Silence of God
does not mean the absence of God
In our own circumstances may we appreciate the wisdom of His silence. Though He may at times seem oblivious to our great need, there is a greater revelation in store if we remain undeterred in our desire to honour Him!
Martha and Mary sent an urgent request to Jesus concerning their brother. Yet in the wisdom of God, He delayed His coming. They sought Him as the healer, but His seeming silence served to reveal Himself as so much more: the "I AM" and The Resurrection.
To those, whom He loves His silence is an assurance of a greater revelation of Himself. In our difficult circumstances, our heart issues, our family issues, and the multitude of things which burden us may we be encouraged to know:
"Be not ye therefore like unto them: for your Father knoweth what things ye have need of, before ye ask him…"
Matthew 6:8
It is in our asking, our seeking, and our knocking, that our faith is purified. Our hearts are freed from the entitlement of doctrines and concepts, and we are brought into the wonder of His mercy and grace.
The persistence of our requests must be attentive to His wisdom to lead us to a deeper understanding of His ways and the purifying of our hearts!
"From the end of the earth will I cry unto thee, when my heart is overwhelmed: lead me to the rock that is higher than I"
Psalm 61:2
Related Post: The Path of the Lord
Brian Troxel