The Ever-Present One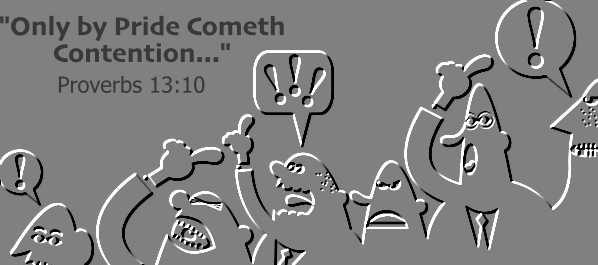 "Do not grumble against one another,
brothers, so that you may not be judged;
behold, the Judge is standing at the door"
James 5:9
To live with an awareness of His watchfulness is the secret to walking in the way of the Lord. Carelessness is simply the revelation of a heart that is out of touch with His Living Presence. Unforgiveness, grumbling, harbouring of resentments, and isolation from His people, are symptoms of a life who has lost touch with Him who is the Life.
Ignorance of His Presence will not excuse us of the truth "the judge is standing at the door". The assumption that we are secure in Christ because we "believe" right while holding unresolved issues with our brothers and sisters, is the horror of hypocrisy.
"…bearing with one another and, if one has a complaint against another, forgiving each other; as the Lord has forgiven you, so you also must forgive"
Colossians 3:13
The conduct of one's life reveals the heart and the spirit in which one walks. The pride of man seeks division and dissension for self-promotion, but one who knows that "the Judge is standing at the door" will conduct himself accordingly.
"And Asa did that which was right
in the eyes of the Lord"
1 Kings 15:11
Life is short; the opportunities afforded us of growing in His nature and grace are presented to us every day. May the consciousness of His Presence enable us to walk humbly in the knowledge that "the Judge is standing at the door".
"And… Paul said,
"Brothers, I have lived my life before God
in all good conscience up to this day"
Acts 23:1
See: The Elect of God
Brian Troxel