Small Things

"For who knoweth what is good
for man in this life"
Ecclesiastes 6:12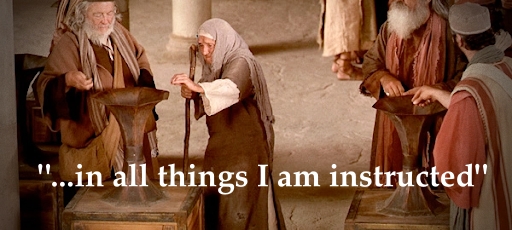 Can we see Him in the dreary paths of life; in the mundane and the seemingly insignificant matters of every day? Or do we, like the potter's vessel, feel the hand of God molding and shaping the inner man into a vessel which honours and serves Him? The circular rote of daily life with its unspectacular events seems to come and go endlessly, yet within our walk with God there are unseen opportunities to please Him.
Do the seemingly small things pass our eyes without us seeing the hidden wisdom and purposes of God?
"And he saw also a certain poor widow casting in thither two mites. And he said, of a truth I say unto you, that this poor widow hath cast in more than they all: For all these have of their abundance cast in unto the offerings of God: but she of her penury hath cast in all the living that she had"
Luke 21:2-4
That poor widow had no idea that her small act of giving would be used for centuries to explain a great truth of the Kingdom of God!
In view of such things we are to be instructed to be diligent and faithful in every aspect of our life. Who knows what God may see and use for His Glory? It is crucial in the unguarded and trivial things of life that we remain true to our God.
"And Asa did that which was good and right
in the eyes of the Lord his God"
2 Chronicles 14:2
May this be our testimony unto Him.
Brian Troxel