Podcast – Vision

"…say unto them, The days are at hand,
and the

effect

of every vision."
(Ezekiel 12:23)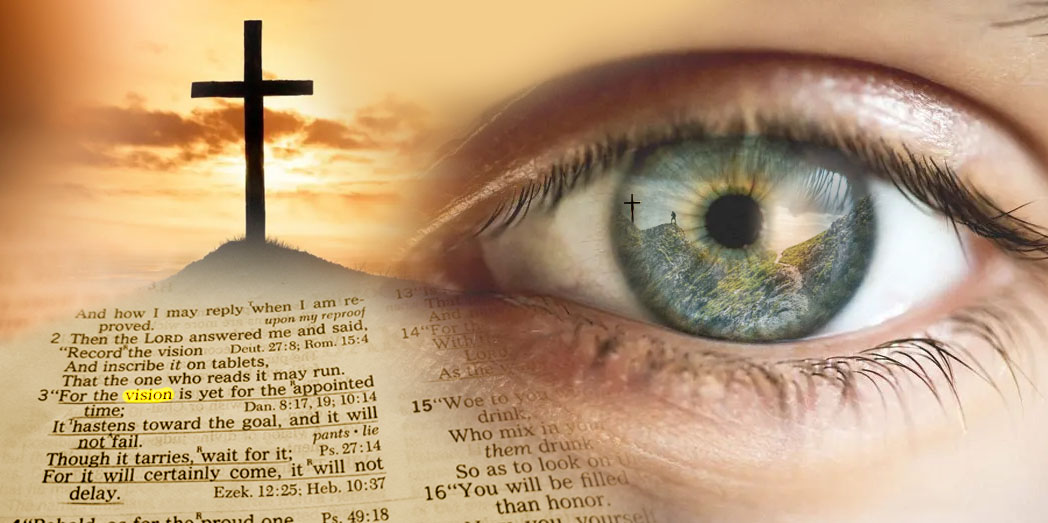 "Where there is no prophetic vision
the people cast off restraint…"
(Prov 29:18)
The vision that God imprints upon our hearts sets in motion our walk in this life. Where we are today, in this moment, is the culmination of thousands of small decisions we have made in our ongoing walk with God. As we journey through this life we are confronted with multiple choices; thank God we have a gracious and merciful Redeemer.
"Whereupon, O king Agrippa,
I was not disobedient unto the heavenly vision"
Acts 26:19
The vision* given by God requires obedience, not understanding. The understanding of God's way comes AS we obey. Peter could not understand the impulse to step out of the boat.  The understanding of God's power came to Peter AFTER he stepped out of the boat in obedience to Jesus' bidding.  So it is with us.
God is saying the DAY is at hand and the effect of every man's vision! The man who builds his house on the rock will stand (hearing and doing), the man who builds his house on the sand will fall (hearing only) – Matthew 7:26,  because "the day, will declare it".
"Every man's work shall be made manifest: for the day shall declare it, because it shall be revealed by fire; and the fire shall try every man's work of what sort it is"
1 Corinthians 3:13
*Paul later referred to this vision as the "mark" in his epistle to the Philippians to which he committed his entire life.
"I press toward the mark for the prize of the high calling of God in Christ Jesus.
Let us therefore, as many as be perfect, be thus minded"
Philippians 3:14-15
Related Article: Vision – Part Three
†
"The vision must be followed by the venture.
It is not enough to stare up the steps – we must step up the stairs"
Vance Havner
~ Brian Troxel