Ordained of God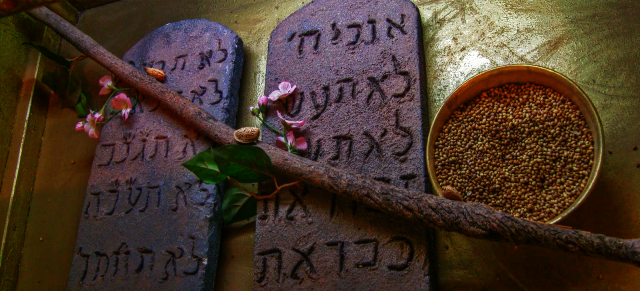 "And the staff of the man
whom I choose shall sprout"
Numbers 17:5
Life begets life. It is the principle of the Life and purpose of God in Christ. There is nothing inherent within the natural order of man to have this life of resurrection. It is this one thing for which all creation was created and that is to be filled with the Life of God. The natural man is understood by the spirit of man, but only the Spirit of God knows the mind and purpose of God.
"For who among men knows the things of a man, except the spirit of the man, which is in him? Even so, no one knows the things of God, except God's Spirit"
1 Corinthians 2:11
The necessity to walk with God and be led by His Spirit is to the end that others may taste and see the goodness of God. It is His goodness that leads us to repentance. It is His goodness to lift us up when we are discouraged. It is His goodness to cause us to discover the issues of our own hearts in order for us to be free in Him. It is to this end that we desire to know of the budding, blossoming, and fruitfulness of His life in ours.
Seek His life, abide in His life that He may be seen and heard in the lives we live. The signs of life should be the only credentials any individual should desire.
"Ye shall know them by their fruits"
__________
"And the staff of the man
whom I choose shall sprout"
Numbers 17:5
"Aaron's priesthood had been contested. People were questioning whether he was indeed God's chosen. "Is this man ordained of God or not?" they asked. "We do not really know!" God set out therefore to prove who was His servant and who was not. How did He do so? Twelve staffs were placed before Him in the sanctuary and were left there for a night. In the morning His choice was seen in the staff which budded, blossomed, and bore fruit.
New buds, flowers, ripe almonds: all these proclaim the miracle of resurrection. It is life out of death that marks divinely attested ministry–that, and that alone. Without it you have nothing. God can only use as His ministers those who, through union with Him, have come to taste the power of an endless life."
– Watchman Nee
Brian Troxel